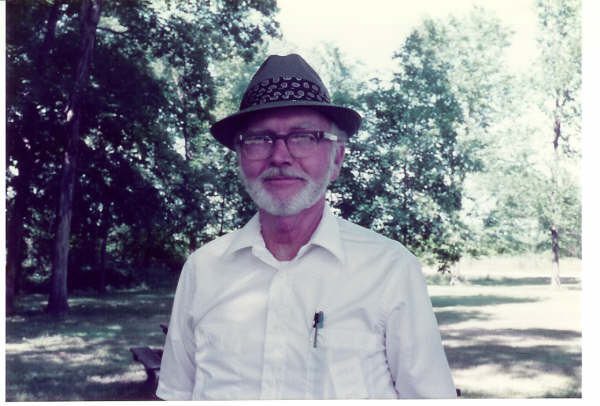 Today would have been my dad's 100th birthday.
Happy Birthday Dad. Hope you're playing the guitar and harmonica for the angels.
Dad passed away in 1989 due to heart failure. I was 18 and getting ready to go to Parris Island.
He's been gone for 33 years, but I remember being in the hospital that night with him and watching his heart slow down and stop. Two of my four sisters were with me… oddly, they each passed away over the last year and a half.
During the last 5 years of my dad's life, he was not really around much. He often traveled the US in his van visiting his grown children. He was not even there for my high school graduation. Although a couple weeks before he died, he did take me to Dairy Queen, and that is one fond memory I do have. I also have a letter he wrote back to me, answering some life questions I had asked in a letter I sent to him. He answered the best he could. I've shared it before… happy to share again if there is enough interest.
That week my dad passed away, my maternal grandmother also passed away. She was buried the day my dad died. My mom had a lot to deal with all at once. But she is a very strong woman and held her composure. Needless to say, that was a very difficult week for us.
The day my dad passed, my mom had told me she gave a DNR to the doctors. She explained it was my dad's request because he had been through it before, with his heart condition, and that it was too painful to bear. I was upset to hear that. This song was the song I heard right after…
Well dad, I still have questions… and while you weren't around much, I miss ya… so does my wife and the five grand kids you didn't get to meet.