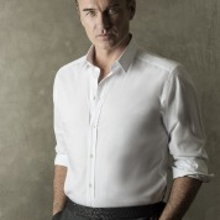 Tune into http://wfnc640am.com starting at 6am ET…
On Thursday's Show:
7:00 am hour: Christopher Harris from Unhyphenated America talks "31 flavors of.. Gender?" and what happened to those kids from Kindergarten Cop? And Chris Farrell from Judicial Watch to talk Hillary's recent email scandal details.. what will the Feds do?
8:00 am hour: Congressman Robert Pittenger talks about his "limitation amendment", then George Lombardi talks Trump's potential VP pick. who could it be?
9:00 am hour: Deborah Mintz from the Arts Council of Fayetteville/Cumberland County will visit us to talk 4th Friday and the opening of the Public Works Exhibition. And wrapping up the show, Julian McMahon, from Nip/Tuck and Dr. Doom in Fantastic Four fame and his new show Hunters on the SyFy Channel.
Plus our regular features: CBS National News and CBS North Carolina news with WNCN Stefan Chase and Russ Bowen. CBS North Carolina Storm Team WNCN Alyssa Corfont with your Fayetteville weather. We'll have your regular traffic updates and also tickets to Blues.N.Brews! Plus Jersey Mike's Subs Impossible Trivia!
Tune your radio to 640 AM or download our Mobile App from your mobile app store, just search WFNC!